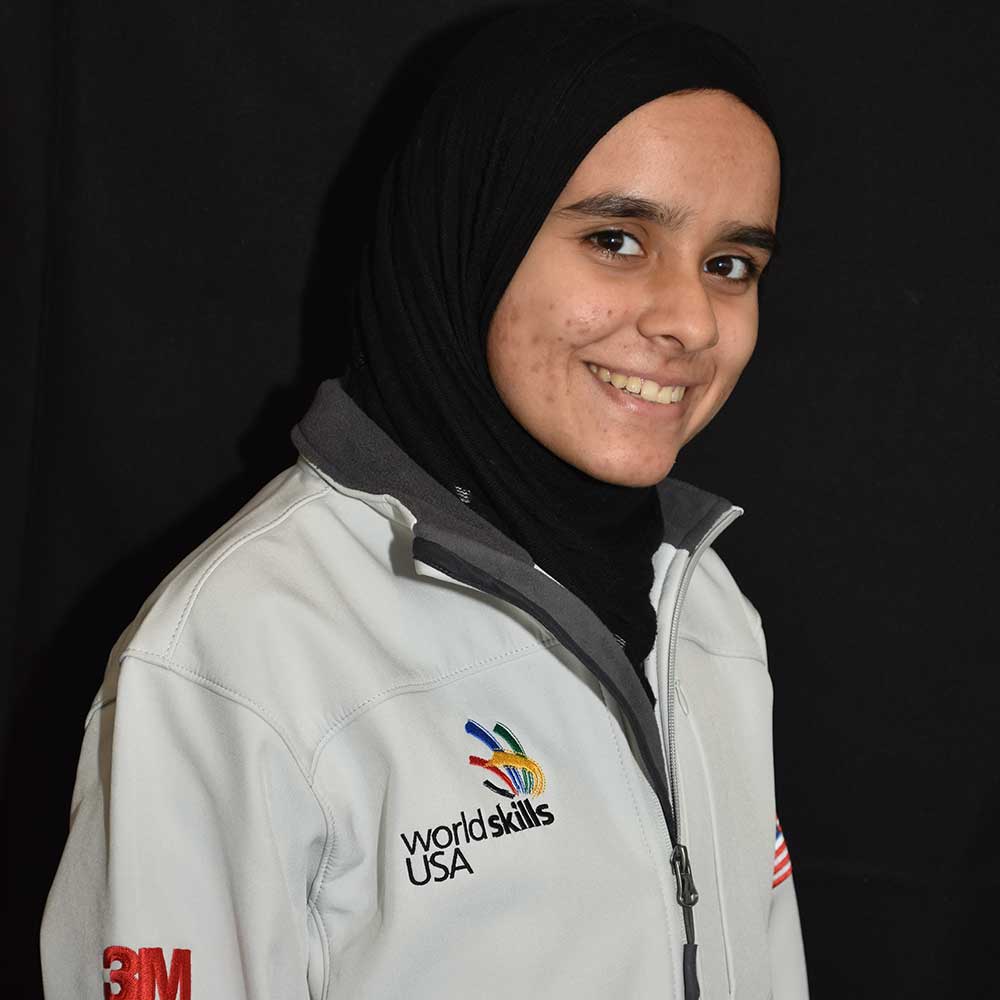 Mawadda Abuhamda
Age 17
Hometown: Chandler, Ariz.
Representing the United States at WorldSkills in Cyber Security
Mawadda Abuhamda's love for technology has always fueled her interest in cybersecurity, but the driving factor was her dream of becoming an agent working in the cybersecurity division for a government agency. After competing in WorldSkills, she plans on getting a bachelor's degree at the University of Advancing Technology.
Mawadda has been involved with SkillsUSA since April 2018, when she competed and won third place in SkillsUSA Arizona's cybersecurity competition. She's honored to be representing the United States at the WorldSkills Competition and plans on doing her absolute best come time for the competition. She's most excited about having the opportunity to prove her skills at an international level.
Mawadda says the thing she loves most about her skill is that it's something that's important for everyone to know about.
"Anyone who uses a computer can get affected by a cyberattack. It's important for everyone to know the basics of cybersecurity."
Quotables
On what drives her to train and perfect her talents:
"One thing that drives me to train and perfect my talents is the fact that cyberattacks are constantly changing and the more I know about cybersecurity, the easier it will be for me to protect against attacks — even the more sophisticated ones!"
Advice she would give someone wanting to train in cyber security:
"If there was one piece of advice I would give someone wanting to learn cybersecurity, it would be to learn networking first. A major part of cybersecurity is keeping networks secure."
On competing in the WorldSkills competition:
"I plan on preparing mentally by training with my expert, Cesar Ibarra. Physically, I plan on staying healthy and getting enough rest so I can study more. As part of my training, I'm hoping to improve my Nmap and Wireshark skills."'